LDS people love media because it allows them to be able to share the message of the gospel and inform stories. Restauro e manutenzione dei calces- truzzi nelle architetture del novecento: Valutazione della affidabilità di materiali e sistemi oggi disponibili per il ripristino corticale attraverso lo studio dei parametri di rischio alla fessurazione e rischio al distacco Restoration and maintenance of concrete in architectural works of the 1900s: Evaluation of the present reliability of supplies and systems for cortical restoration via the examine of danger parameters concerning cracking and delamination.
In Concrete Restore, Rehabilitation and Retrofitting II: Proceedings of the 2nd Worldwide Conference on Concrete Repair, Rehabilitation and Retrofitting (ICCRRR), Cape Town, South Africa, 24-26 November 2008, edited by Mark G. Alexander, Hans-Dieter Beushausen, Frank Dehn, and Pilate Moyo, 311-12.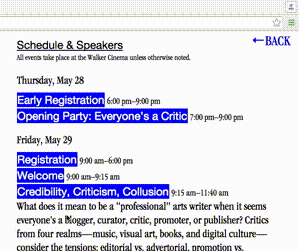 In Criterios de intervención en el patrimonio arquitectónico del siglo XX: Conferencia internacional CAH20thC: Documento de Madrid 2011 = Intervention Approaches in the 20th Century Architectural Heritage: International Conference CAH20thC: Madrid Doc 2011: Madrid, 14,15 y sixteen de junio de 2011, edited by Juan Miguel Hernández León and Fernando Espinosa de los Monteros, 311-20.
In Alvar Aalto Vyborg Library: Know-how of Sensations: Know-how Workshop and Seminar on Case Examine: Proceedings of the Seventh Worldwide Docomomo Expertise Seminar, 18-nineteenth September 2003, edited by Ola Wedebrunn, Maija Kairamo, Tapani Mustonen and Tatyana Svetelnikova, 12-33.
La conservazione dei materiali dell'architettura contemporanea: Calcestruzzo armato, pietra e rame in un edificio di Figini e Pollini a Milano The conservation of materials in contemporary architecture: Bolstered concrete, stone and copper in a Figini and Pollini constructing in Milan.
Frammenti per narrare la storia: Torino e l'evoluzione del mosaico dalla produzione artistica alla cultura edilizia nel XX secolo: Cultura, tecnologia, conservazione Fragments for telling the story: Turin and the evolution of the manufacturing of artwork mosaics for architecture in the twentieth century: Culture, know-how, conservation.